Just for the heck of it, I decided to post pictures of the Link cosplays I made for my dolls. I slaved away on these this past Halloween. :D; (hahahah. What a late post. XD;; )

VIEW THE FRUITS OF MY LABOR!


Just for comparison's sake, here are the actual outfits: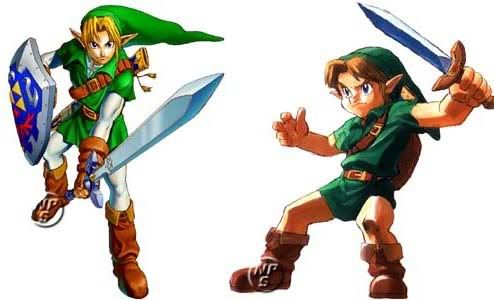 I did the Ocarina of Time versions simply because they're easy and I'm more familiar with them. :D;
On to the photoshoot!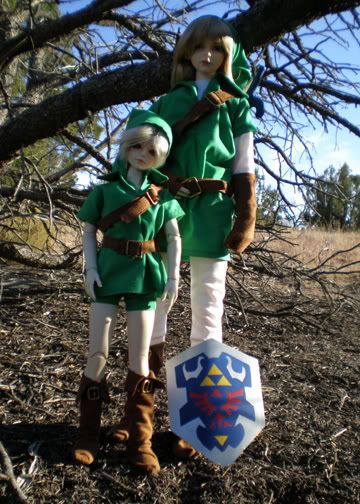 We (my mom and I) made everything, from the shield to the swords, right down to all the buckles.
I entered the costumes in a Halloween costume contest on the Den of Angles fourm, and won second place! Part of the contest required that everything used had to be handmade, which was why it took so long to put it all together, what with the shield and swords and freaking buckles! But I really had a lot of fun. I wish more pictures of Soren in the Young Link outfit had come out. D: ;